Our

museum is for everyone

,

 

regardless of

background, age or disability

.
The Wereldmuseum Amsterdam plays a central role in the society and therefore does everything it can to make the museum accessible to for as many people as possible.
The building
The Wereldmuseum Amsterdam is located in the KIT Royal Tropical Institute building, It was the largest building in the city at the start of the '20s. This magnificent heritage building was designed by J.J. van Nieukerken and is full of references to Dutch colonial history. 
The museum has an elevator and a disabled toilet. 
Parking
Two disabled parking spaces are available in the car park of the adjacent Amsterdam Tropen Hotel. By showing a disabled parking badge/permit, you can use these parking spaces free of charge. Reservation is not necessary.
Wheelchairs & mobility scooters
The Wereldmuseum Amsterdam is easily accessible to wheelchair users. There are no obstacles and the elevator gives access to all floors. The museum also has several unmechanised wheelchairs for visitors. Unfortunately, it is not possible to visit the museum with a mobility scooter. 
The restaurant of KIT (Royal Tropical Institute) is accessible from the museum without a threshold. The hinged entrance door has to be opened manually.
More specific information about the accessibility of the building and the facilities can be found on the website of DUX
Admission for companions
One person can accompany you into the museum free of charge. When booking your ticket online, select 'I have a valid ticket or voucher'. This will allow your companion to enter. You must buy a regular ticket for yourself.
Assistance dogs
Dogs and other pets are not permitted in the museum, except for assistance dogs and guide dogs for the blind, which must be kept on a lead. 
Blind or visually impaired
The Wereldmuseum Amsterdam offers an interactive programme for people who are blind or visually impaired, as well as their sighted friends, family and carers. 
In the programme, you discover the Wereldmuseum Amsterdam by feeling, smelling and listening to special stories. The programme can also be extended to include a swinging music workshop.
Discuss the possibilities with the reservations department via reserveringen-amsterdam@wereldmuseum.nl or 088-0042840.
Wereldmuseum Amsterdam and International Sign Language
The best way to discover a museum is in your own language. That's why the Wereldmuseum Amsterdam has programmes in International Sign Language. Discover the Wereldmuseum Amsterdam with deaf museum teacher Maaike. Read more about the programma here.
Wereldmuseum Amsterdam werkt samen met Musea in Gebaren, een initiatief van Stichting IN Gebaren. Musea in Gebaren zet zich in voor toegankelijke kunst en cultuur voor doven en slechthorenden. Bezoek de website voor meer informatie: https://ingebaren.nl/doe-mee-in-gebaren/musea-in-gebaren/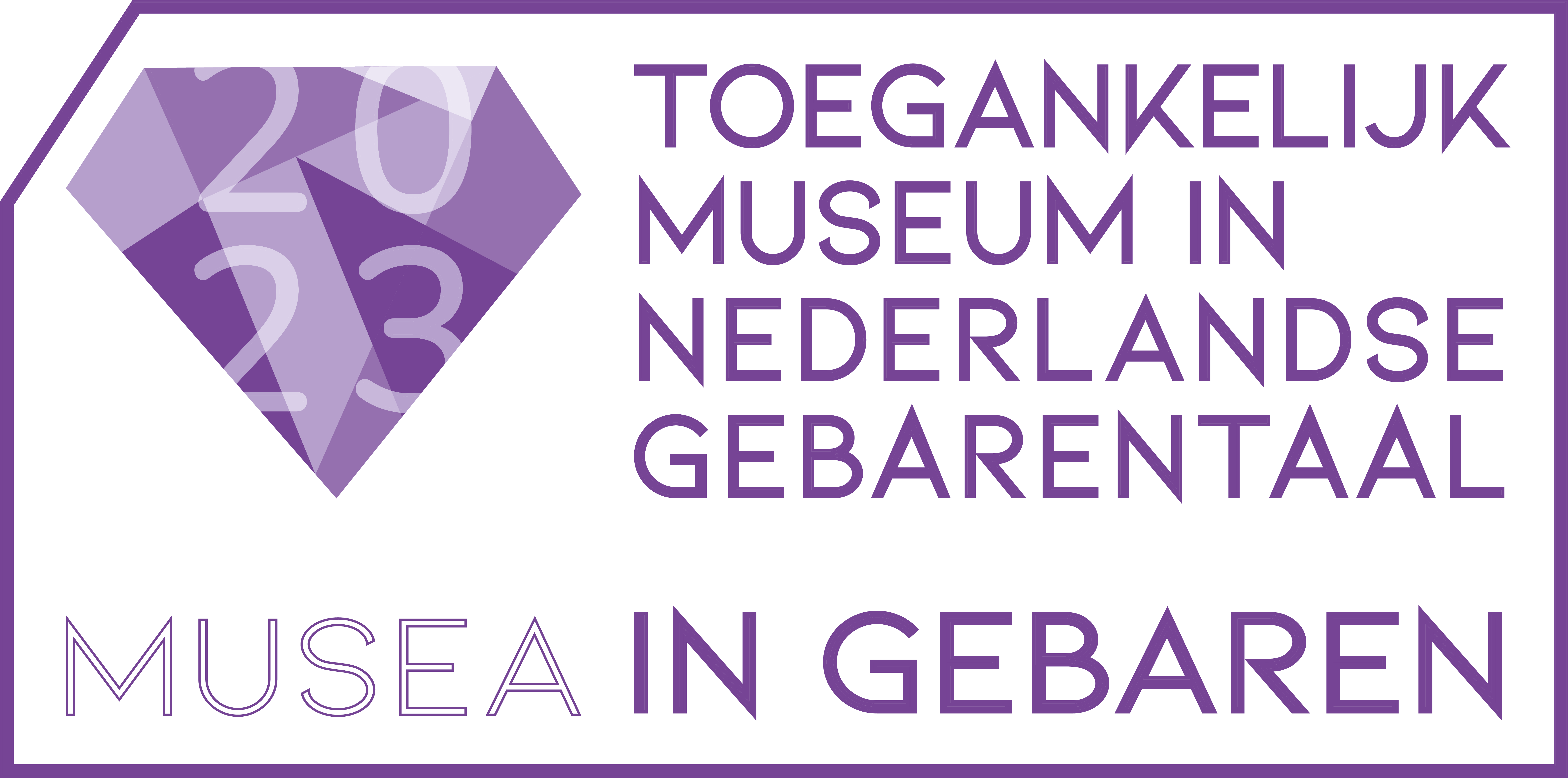 Tailored tours
At the Wereldmuseum Amsterdam, you can adapt a regular tour to suit your specific wishes or requirements. We have a wide range of options for additional guides, more time or to suit other requests. If you would like to discuss the possibilities for a tailored tour, please email reserveringen-amsterdam@wereldmuseum.nl or call +31 (0)88 0042 840 (Tuesday to Friday, 10 am - 5 pm).  
If you have other questions about your visit, please don't hesitate to contact us.  
Digitale uitje - VindiQu
Met VindiQu is het mogelijk om ook digitaal het museum te bezoeken. VindiQu is hét platform waar mensen met een zorgbehoefte een uniek digitaal uitje gaan beleven. VindiQu brengt het uitje naar de zorginstelling via een live videoverbinding met persoonlijke interactie van onze museumdocent. Voor meer informatie en het maken van reserveringen neem contact met VindiQu: VindiQu | Samen erop uit.