Looking for a fun group or family activity?
Experience the world together! The Tropenmuseum is a museum about people. Our objects each show a human story and make curious about the cultural diversity of the world. The museum offers diverse activities for the whole family. 
Welcome to the party shop! (3 - 12 years)
Visit our party shop: a cheery, family venue where you can find things from all over the world that are used in all kinds of different celebrations. Do our music quiz, learn a festive dance or pick the best party outfit!
Always accessible during the opening hours of the museum.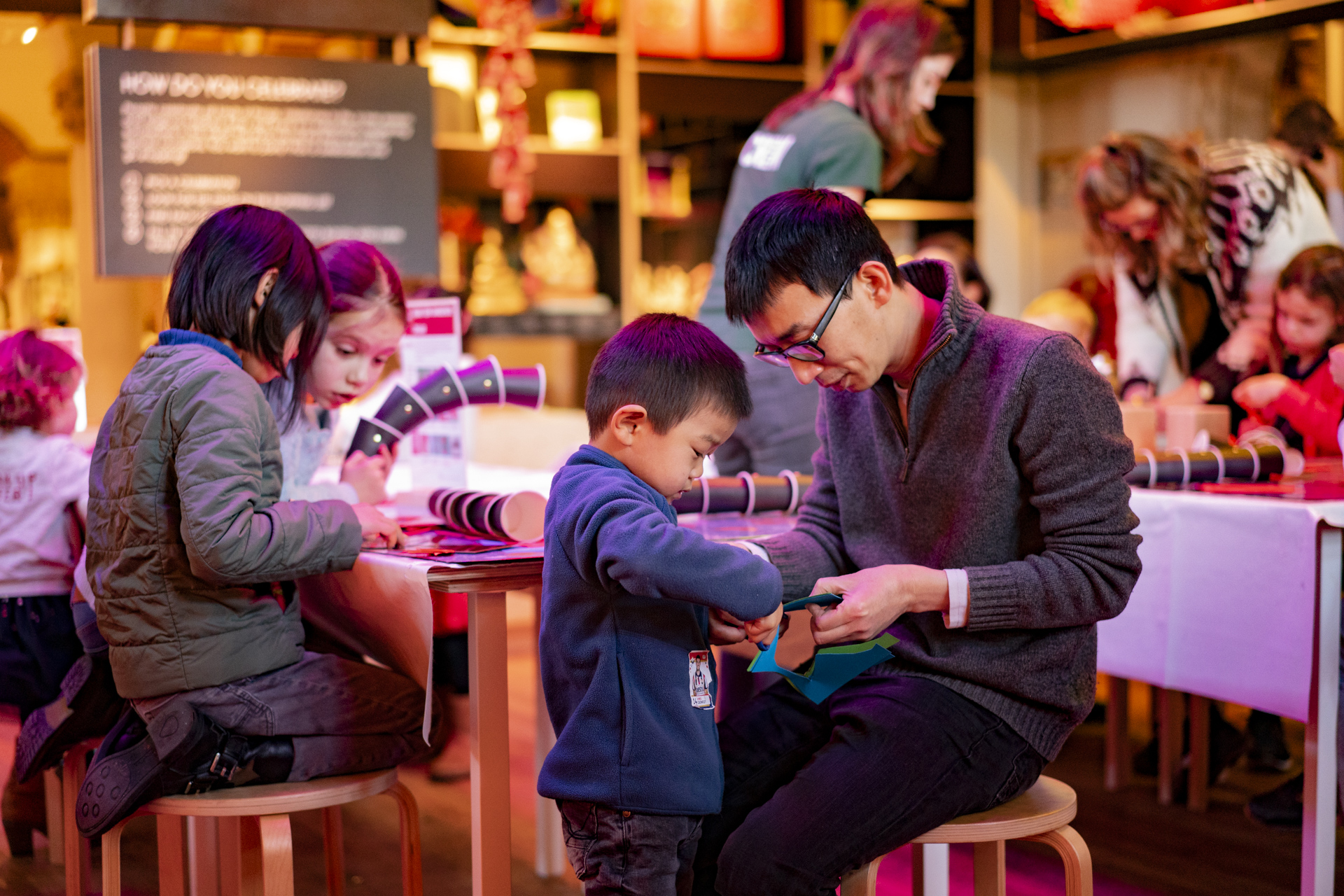 Family map
On the family map you will find everything you can do together in the Tropenmuseum. You will receive the map at the checkout. View the map online here.
World activities at home
Before or after your museum visit, get creative at home with fun activities. Please note: all activities are in Dutch.